One of the most popular songs at Funky Monkey Club is the Animal Song – as the music plays the kids can guess and imitate various creatures. In the Fall 2018 there will be a whole new set of exciting animals including a dinosaur and a penguin.  Now it is time to introduce the creator of these illustrations, Iris Eklund, who is an aspiring artist and whose fun animal paintings bring joy to our club goers every single week. 
Tell us a little bit about yourself
I am Iris, I am 16 years old and I live in Helsinki. I paint in my free time and hang with friends. In the Fall I will start my studies at a visual arts high school.
What made you start drawing/painting in the first place?
I have always been interested in the arts and have drawn ever since I could hold the pen in my hand. I was encouraged to do things with my hands and I am very grateful for this as I have been able to do all kinds of artsy things in my childhood and grow with that experience.
What kind of visual art interests you and why?
I am interested in the cartoon style and also portraying people.
How would you describe yourself as an artist?
As an artist I am versatile. I use many different techniques and styles. Sometimes I do a travel journal where I draw things that I see in my environment, for example a desert that I have passed through or a statue that I have sat aside on. Sometimes I just want to use my imagination and create a picture entirely from there.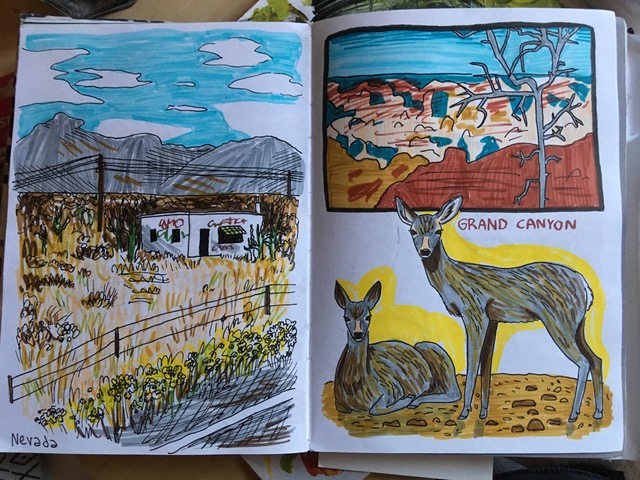 Sometimes the drafts are drawn to the math note book. They can either be fast scribbles or drawings that are done with much thought and preparation. I like the fact that the viewer can interpret the picture and its meaning in his/her own way, for example the feel of the painting may be melancholy or happy. Many of my works are born impulsively and I don't use much time to planning. I just start creating and see what comes out.
How do you feel about painting the Funky Monkey Club animals?
Painting the Funky Monkey Club animals have been inspiring and a fun new experience. It has been great to transform the hobby into work. In the beginning it was a bit difficult to develop the right animal style that fits to the music play school but I took it as good practicing. I have learned a lot creating these animals.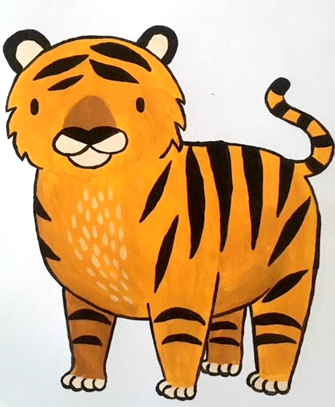 What is your favorite Funky Monkey Club animal and why?
My favorite from all the animals is a tiger and thus it is also my favorite Funky Monkey Club animal.
This is your first hire as an artist. How does it feel?
It has been a valuable experience to do custom work which has made me think about the functionality of the paintings. It means that I have been pushed to go beyond my comfort zone. It is fun to do something that is really needed and that brings joy to others.
What future plans and dreams do you have?
First I am going to high school after which I will see what happens next. I dream about working in the field of art in some way and maybe even have a career making art.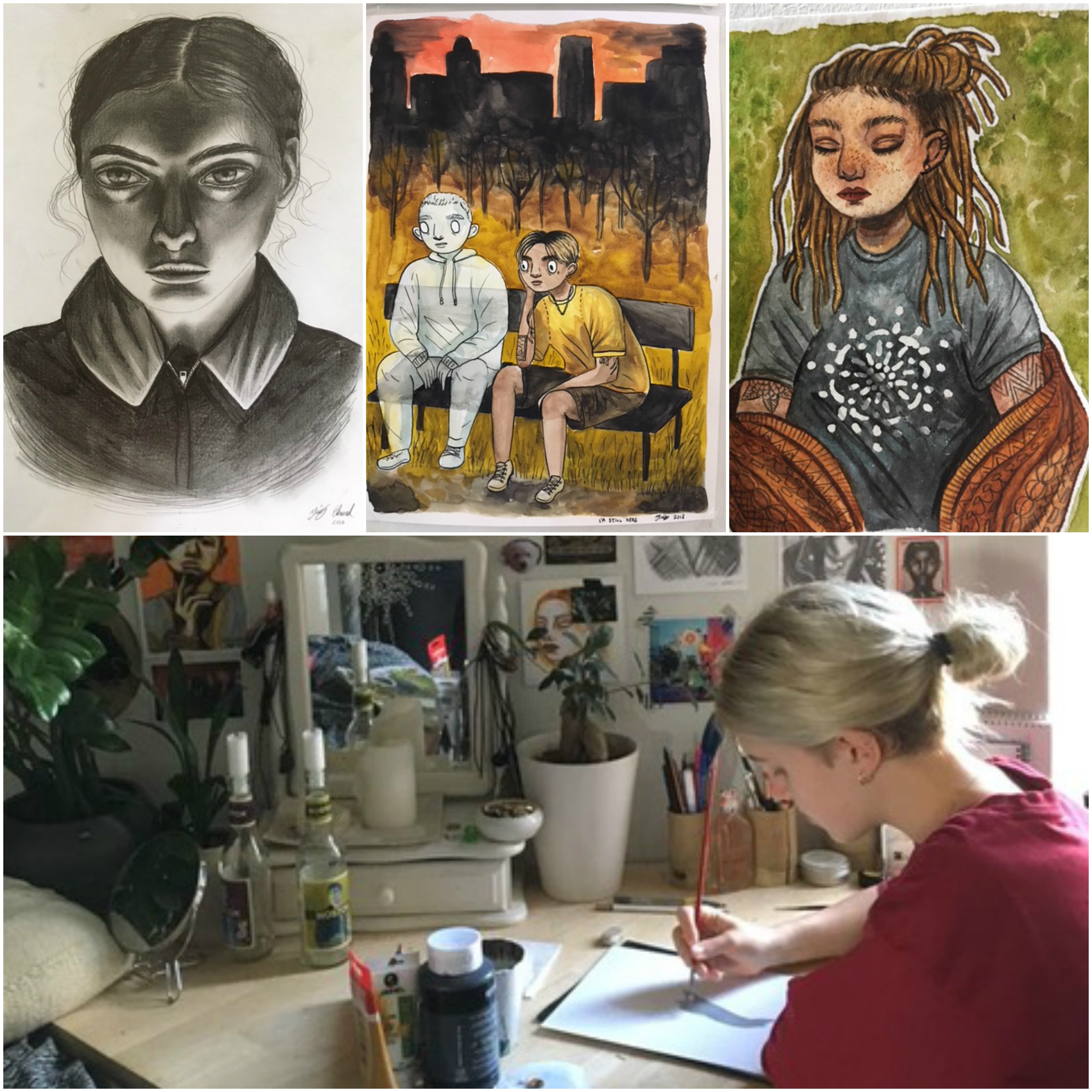 You can admire Iris' fun animal pictures at Funky Monkey Club Music Classes for kids in Lauttasaari, Kulosaari, Tapiola and Lohja! And here you can watch a little introduction video to our animal book (It's in Finnish but you'll get the idea :).
Sign up to Funky Monkey Club music classes!