JOIN FUNKY MONKEY CLUB
Fun for the whole family
2021 Schedule
Welcome to Funky Monkey Club – Rocking music program for babies and children up to 5 years old.  Fall 2021 music classes for babies and toddlers in Kulosaari start in the end of August. Online classes are available at our online store.
NEW ONLINE CLASSES ARE COMING FOR FALL OF 2021.
Please check our new online store here where you can sign up to one of our upbeat online music classes. We will start our music classes in a Kulosaari location in the Fall of 2021.
FREE DEMO CLASSES:
You can try our online music class for free here.
Online Music Classes
We have a new online store where you can sign up to our fun and upbeat online music program. Please check for more information here.
ENGAGING SELF-EXPRESSION THROUGH MUSIC AND PLAY
Did you know that children who are exposed to music and language training show measurable improvements in other cognitive skills?  Researchers believe that early music exposure increases the size and power of a child's brain!
In Funky Monkey Club music classes the children from 5 months to 5 years old dive into a vibrant music bath that is offered by a two-piece live band. Free movement, dance, and fun play through music are being encouraged in this course. The child-friendly, rhythmic pop and rock music, composed solely to this music class, becomes familiar as the weeks go by. It creates a solid framework to the class routines. The hit songs of all times and a wide range of music genres are also being introduced which make this music experience entertaining for the adults as well. And we haven't forgotten about the classic children songs either!
This concept strengthens the child's self-confidence allowing free self-expression. The music class advances the language development, hearing memory and the learning abilities. It encourages children to participate in the class activities based on their own comfort level and invites them to perform and interact with their parents and other kids in the classroom.
Funky Monkey Club's kids music classes in English work well for both Finnish speaking children who are having their first connection with a foreign language, as well as for the English speaking children who get their mother tongue enforced, through music and play.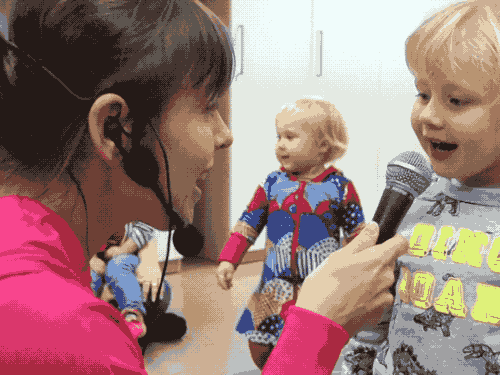 FUNKY MONKEY CLUB BAND
in kids birthday parties and events
Upbeat style and catchy tunes
Paula interacts wonderfully with children
Paula promised to bring something new, like pop, jazz, rock etc. and kept her promise
This music class has expedited our daughter's language skills tremendously
We listen to the class songs at home and jam a lot
We recommend this good mood music class to everyone
FMC TEAM: PAULA & APE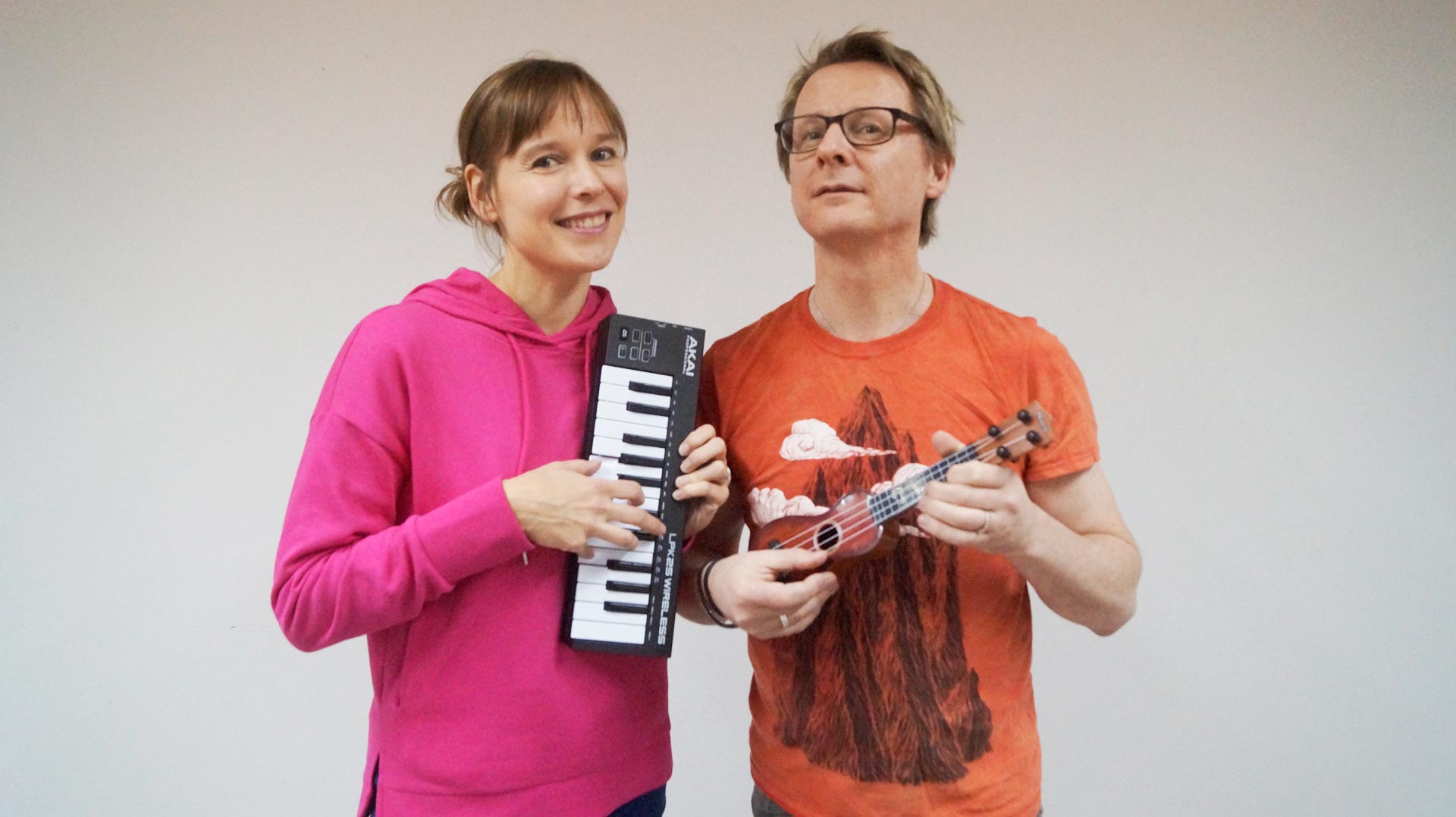 Paula Anttila, singer, musician, and one of the founders of Funky Monkey Club, lived in New York City for 16 years. The last five years there she worked at a popular kids music program. The new music class concept draws inspiration from Paula's NYC experience. The other FMC founder, Ape Anttila, is one of the top professional musicians in Finland. He is also the head teacher of the youth jazz program in Sibelius Academy. Ape and Paula have composed catchy children's pop/rock songs that create an inspiring framework to the music class. In the classroom they play music as a duo – Paula sings, plays the keyboard, and leads the group, whereas Ape is in charge of other accompaniment with other instruments like guitar and drum machine as well as the sound technology.